Vienna really is one of the most beautiful cities in the world - my

favorite

route to go downtown is through the Imperial Winter Palace (Hofburg)
Just opposite is my all time best loved brand: Valentino...
...but unfortunately the boutique was under renovation :o(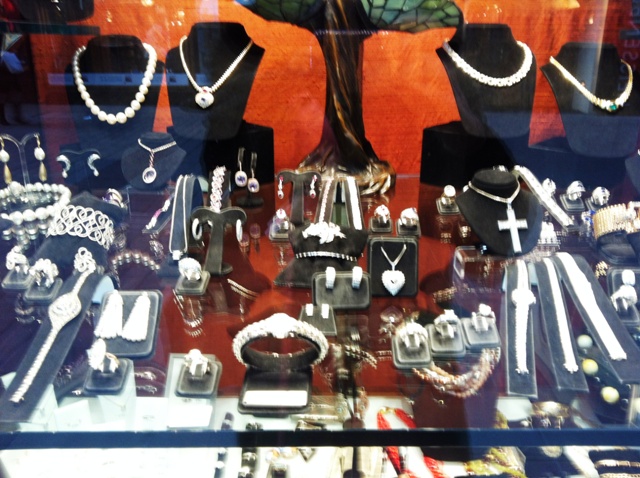 Vienna is a great hunting ground for antiques and as a couple very exquisite shops that specialize in vintage jewelry :o)
Isn't this a sight for sore eyes?! I would basically loooove to have every single piece ;o)
And in Vienna one finds also a lot of very how should I put this ... curious people! I walked all around this guy to see if perhaps he was sitting on a

Plexiglas

box or something but couldn't detect anything!