Since Hubby was going away on a business trip yet again, he took his two blondes out to dinner before he left.
Dress: Iblues, Necklaces: 2 long ones by Chanel wrapped around a couple of times, Bag: Chanel, Shoes: Dolce & Gabbana
When Sophie saw us getting ready she

immediately

climbed into her bag :o)

My fav restaurant in Lugano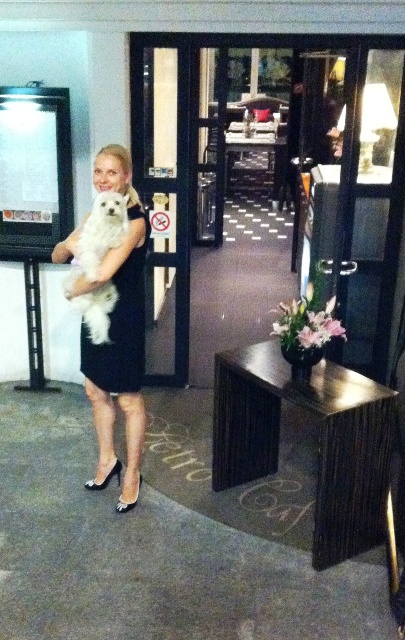 Also Sophie is always greeted warmly by all the stuff!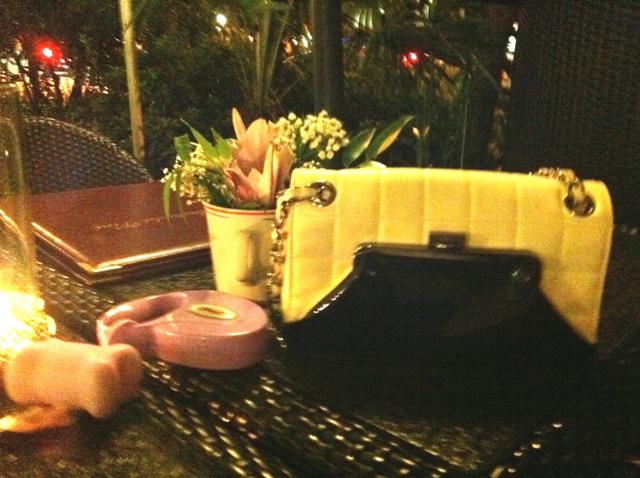 As usual I have my artichoke salad with a glass of Prosecco & Coca Zero - food is the only thing I'm predictable with ;o)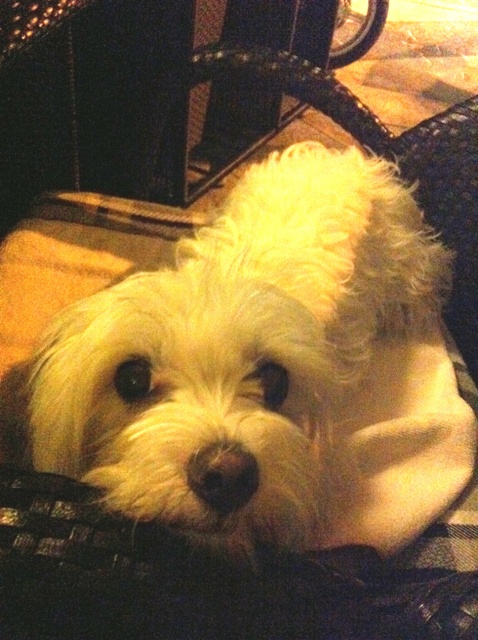 Sophie on her best and most adorable

behavior

- charming all the stuff & fellow guests!