L'INDE - le Palais is one of THE most beautiful concept stores in the world ... unfortunately one only finds it in Bologna!
They carry a variety of

different

designers - and the merchandise is

displayed

in a way that is really a treat for sore eyes :o))))))
Since I don't have a chance to go to Bologna as often as I want to shop, I'm happy to use their online shop!
I figure since the Euro is so weak at the moment, banks don't give any interest worth mentioning, it's best to exchange this little not all too beautiful paper called money into something designed well to make me happy ;o)
Your order is shipped promptly and for free, everything is packaged in the typical L'INDE cotton bags and inside your merchandise is wrapped in fine tissue paper -> I'm telling you this is better than Xmas!!! :o)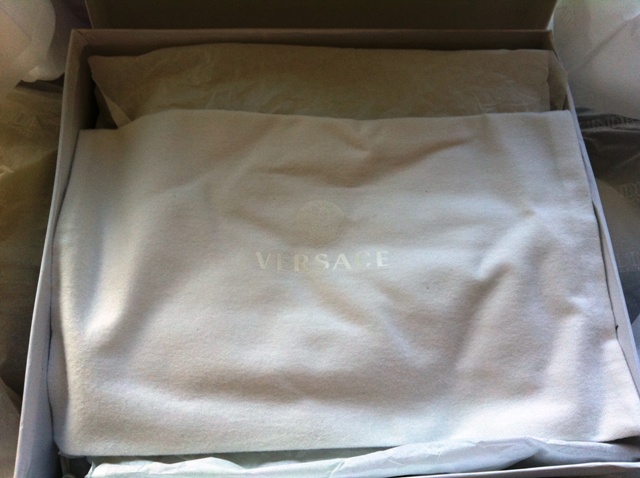 I finally found the Versace shoes in black that I was looking for in my size all over Italy!!!
Aren't they stunning?!!!
Valentino, what else ;o)
Although Cavalli is not usually one of my favorite designers I love the ballet like quality of this top!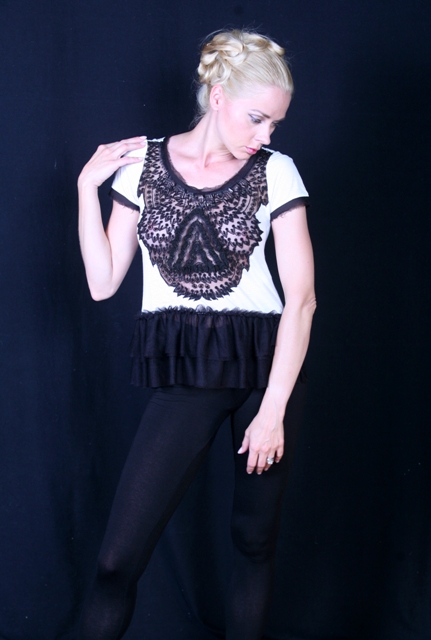 And Valentino again :o)
If you hurry you can catch the end of sale! I have to say that since I haven't worn half of the stuff I bought this summer as it didn't really take place in the middle of Europe yet, I figure I might as well make the most of sale (Ok, I know this sounds a bit blonde) ... I'm just not in the mood for fall shopping yet since I'm trying to will summer to say since it arrived so late ;o)
If you're a hard core shopper like me you'll also be happy to find out that you'll qualify for a L'INDE gold membership really soon, which gives you a further discount ;o)
Haaaaaaaaaaaaaappy shopping!