As soon as we're ready (well after noon that is on vacation!) we go downtown
Sophie in flight training ;o)
T-Shirt: Valentino T-shirt Couture, Shades: Prada, Capris: Dolce & Gabbana, Bag: Chanel, Shoes: Valenino
There is nothing more beautiful than Vienna on a sunny day!!!!!!
One of the biggest tourist attractions are the horse carriages
Valentino is always the first window to take a look at!

Who wants to byy me those boots?!!! ;o)
New strap for my watch ... Schullin is an amazing shop: one can order any kind of watch strap ... they have literally

hundreds

of samples you can choose from!!!
I tried my luck again looking for my Kelly bag ... no luck finding one right away but at least I was able to put in an order -> yeahhhhh!!!! Now I 'just' have to wait a full year from Feb on ...
Mine will be like the one in the pic just in black with black stitching and silver hardware :o) I CAN'T wait!!!!!!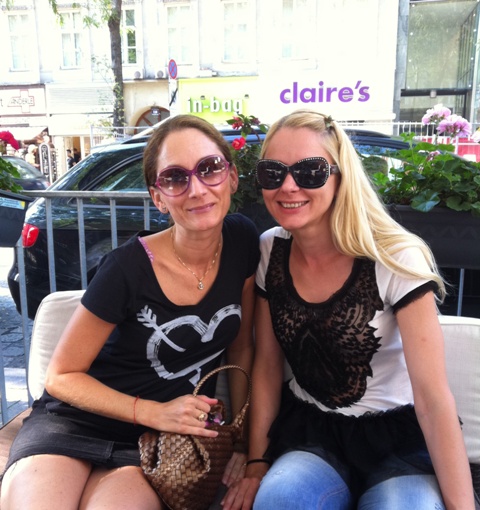 Coffee w Regina - before I go for Yogalatis ... I thought since it's a mix with Pilates it would be less exhausting ... but today I can hardly move! Shame on me, I need to train much more!!!
What a man ;o)))