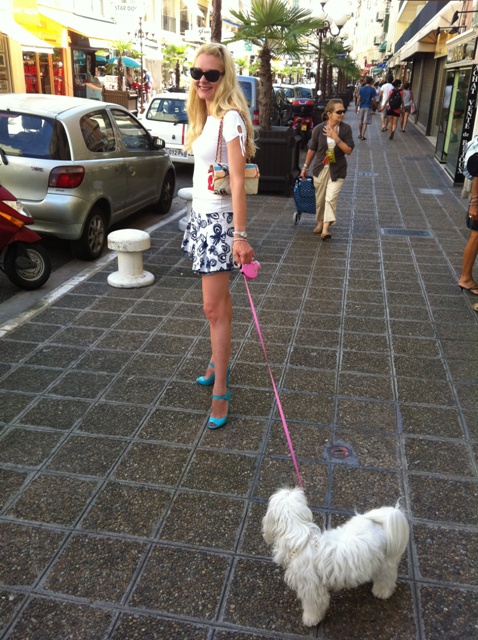 T-shirt & Skirt: Blue Girl (I have discovered that kids size 12 - 14 years fits me perfectly and even the designer stuff costs a lot less! Yoooohoooo!), Bag: Chanel, Shades: Dolce & Gabbana, Shoes: Mauro Leone (a small shop in Milano ... they always have patent ones in fun colours), Doggy: Sophie ;o)
Before we head off to Grasse I wanted to get something special at this pet shop I discovered the evening before :o)
New silver leather harness with leash & bone for poopy-bags in lilac -> très chique!!!!
Grasse here we are :o)
As usual my first stop is at Fragonard - I love their perfumes and the fact that one can only find them in France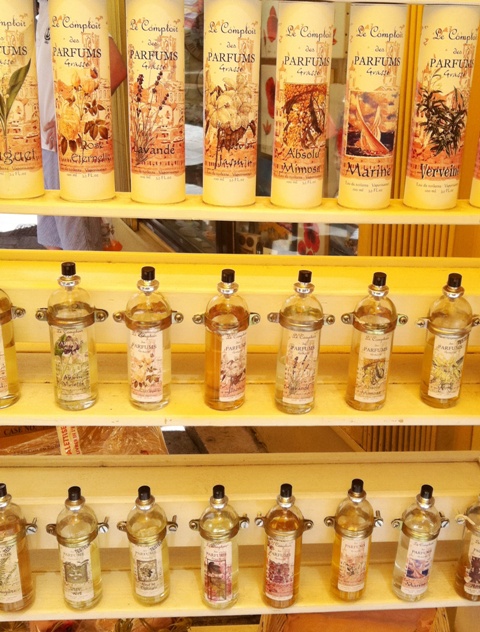 But perfum temptation jumps at you literally at every second shop ...
... so I also took one by Roger & Gallet. What can I say? I was in a rosy mood :o)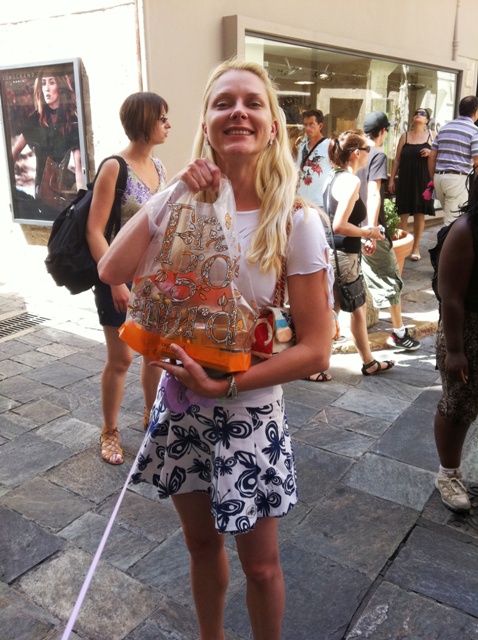 Yeahhhh, a big bag of wonderful smells :o)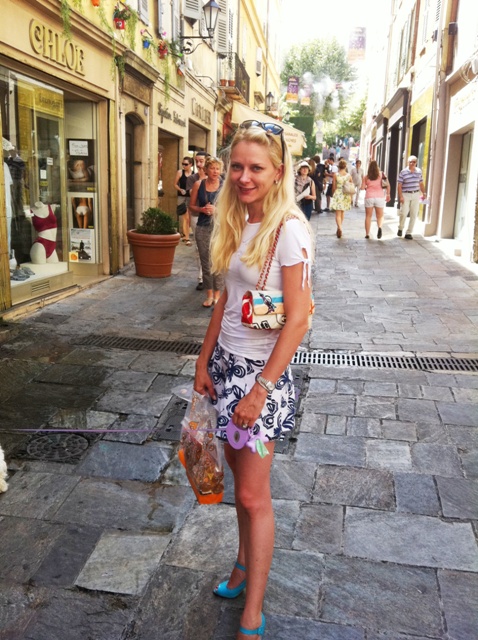 Next we take a look at the cathedral
Before I set off to adore the mix of building styles I bless Sophie with Holy Water :o)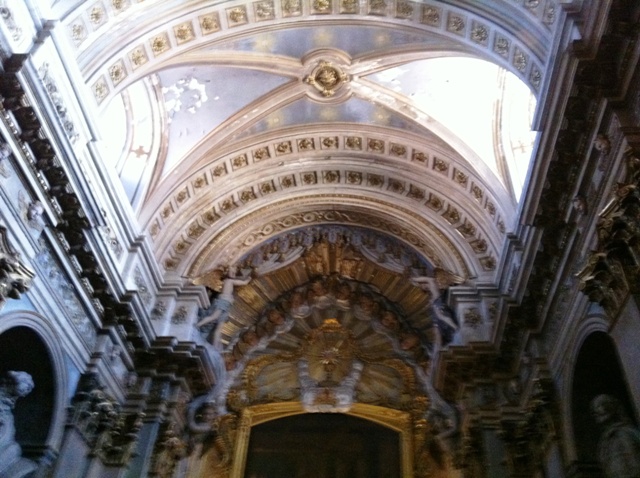 Baroque & Gothic right side by side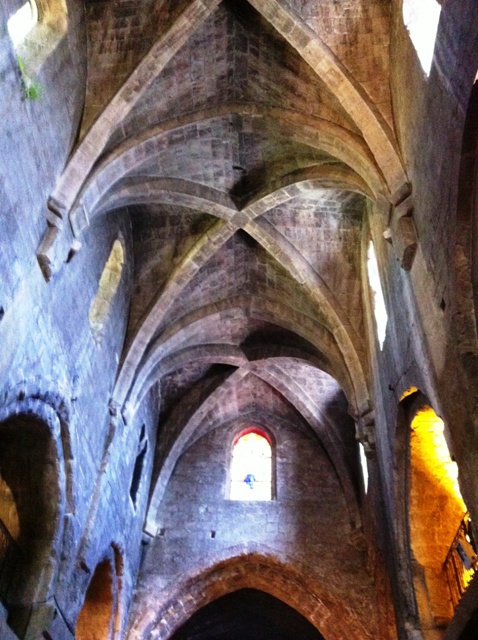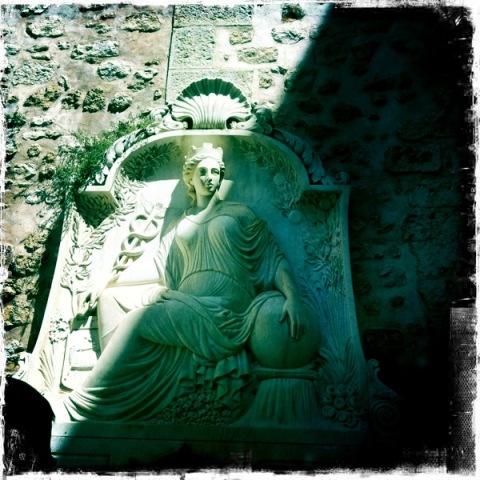 Where ever you look in these old, adorable cities you find something beautiful!
Waiting for our drinks
The whole happy family :o)