Off we go to Nice - yeahhhhh :O)
Also Sophie is excited sitting in her little black bag on my lap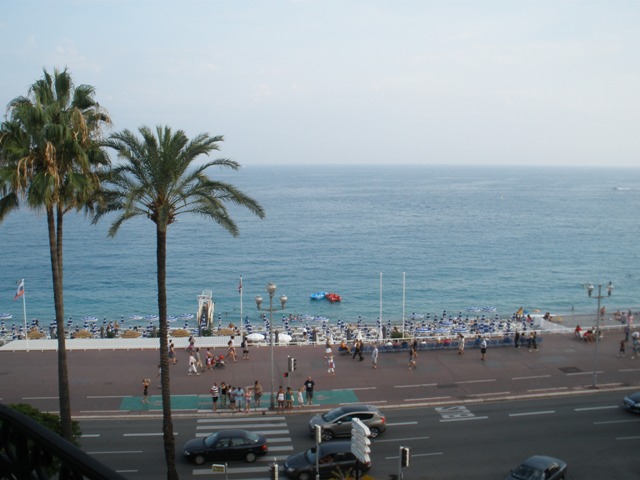 Now THIS is life - ever wondered why 'a good life' is said to be lived like God in France?! This is exactly why -> it's fab here at the Cote d'Azur!!!!!
Everything is pastel colored over here :o) No wonder I feel so at home!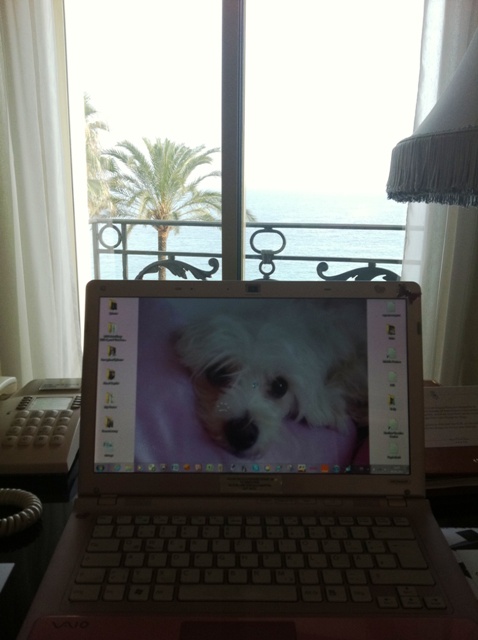 Window with a great view!
Ready to go out ... Dress, Shoes & Bag all Valentino, naturally ;o)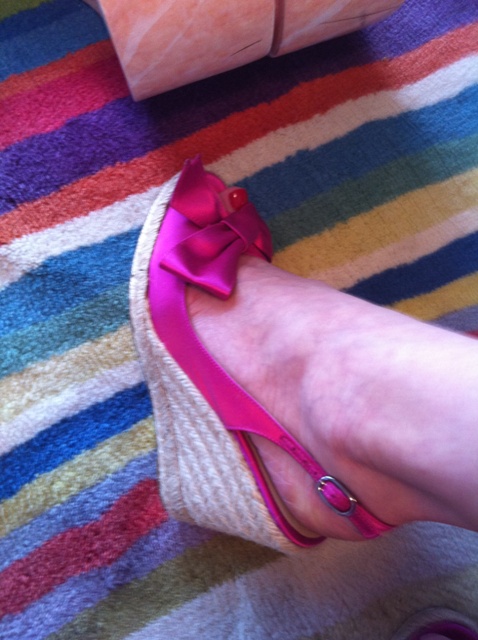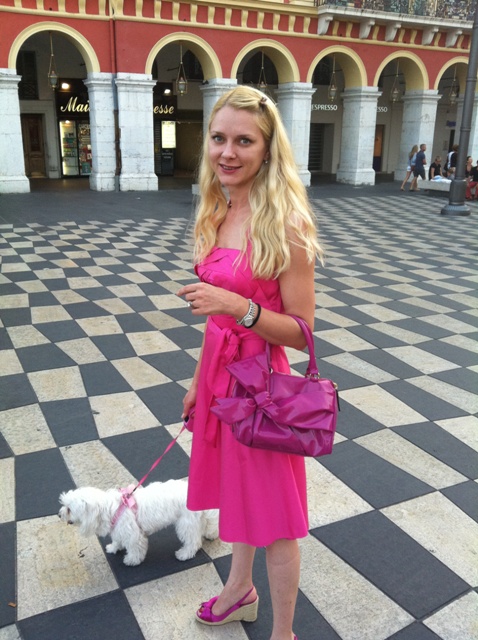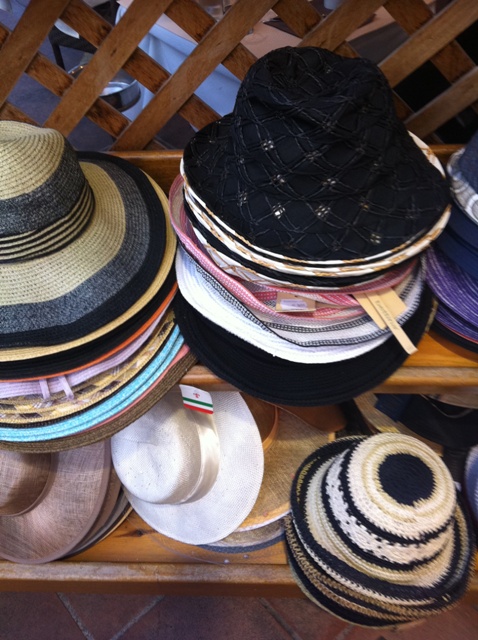 Looking for the perfect summer hat...
Cute, no?
Perhaps a bit too Ascot...
Fabulous and replaces an umbrella ;o)
Very cute & French - I think I'm gonna go for this one...
... or better this one? The natural straw ones go with all colord bikinis. What do you think?
The first Champagne for me and Americano for Hubby :o)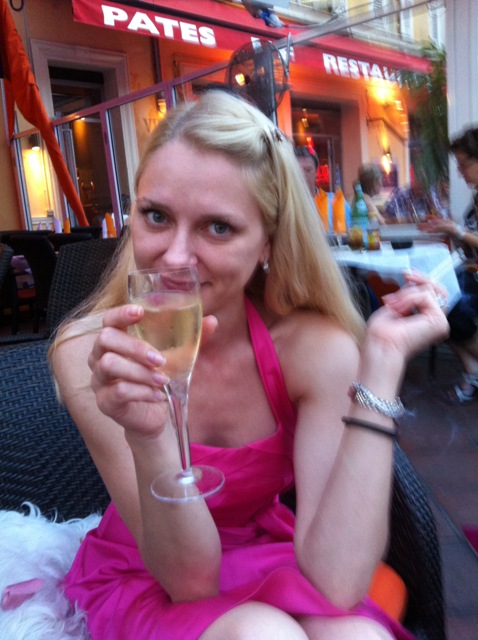 Santé!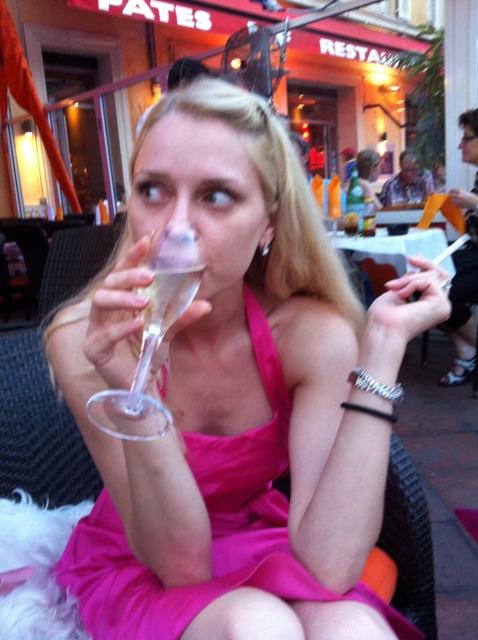 Salad for dinner - I don't want to dilute the effect of the Champagne too much ;o)
Back to what is home for the next week :o)