Nonbelievers think the Bootist will grow out of the obsession, but the Bootist is obsessed with growing the collection
This discrepancy in life philosophy can prove a little bit difficult especially in male-female relationships since generally husbands fall into the Nonbeliever category.
So here are a couple of tips:
Here are pictures of most of my black shoes and I'm more than happy to share my argumentative points of why I essentially needed each and every of these pairs ;o)
Rule of thumb: Shoes by Mugler, Louboutin, Valentino and some of Prada don't even fall under the category of 'shoe' but 'art'! So no discussion needed at all ;o)
These were of Alexander McQueens last collection while he was still alive so they'll surely become collector items.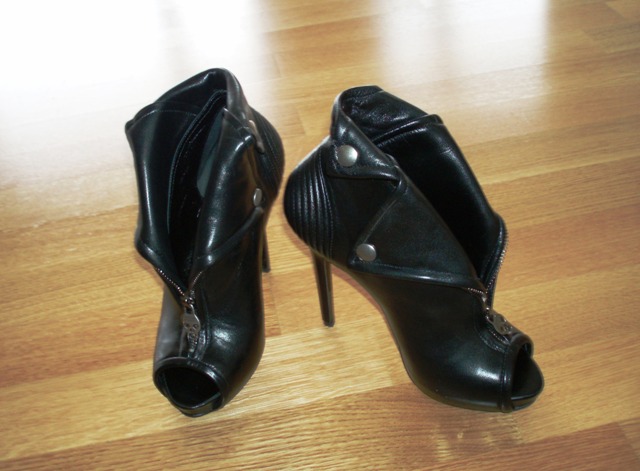 Same collection ... but totally different look!
Pump with bow - the only one in my collection - goes practically with ever little black dress and since it's closed can also be worn with stockings!
Valentino ...
These can also be worn all year round, are very comfortable and very 60's
These are not only black but have gold details!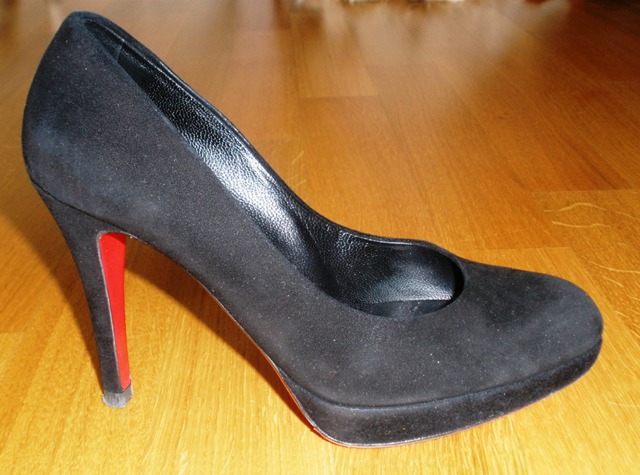 These are THE most simple pumps - a must have for everyday use
Found these on sale - nothing special to just roam around in summer - at their price they really don't count!!!
Also flip-flops don't count since they're essential to go to the beach.
Ad Mugler, see above
These obviously also don't count!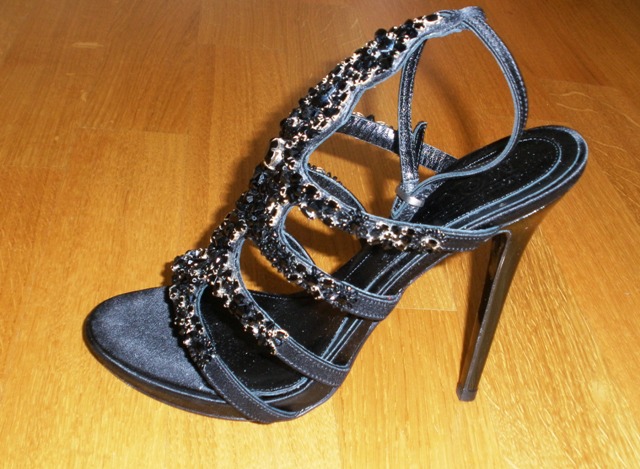 Every girl needs a bit of sparkle in her life!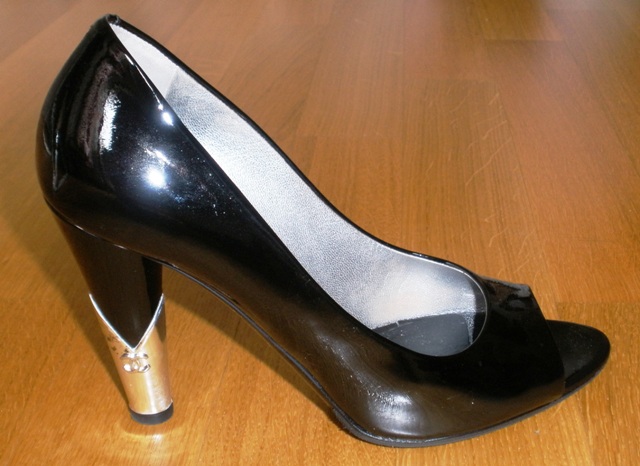 Those were gifted to me so they don't count either ;o)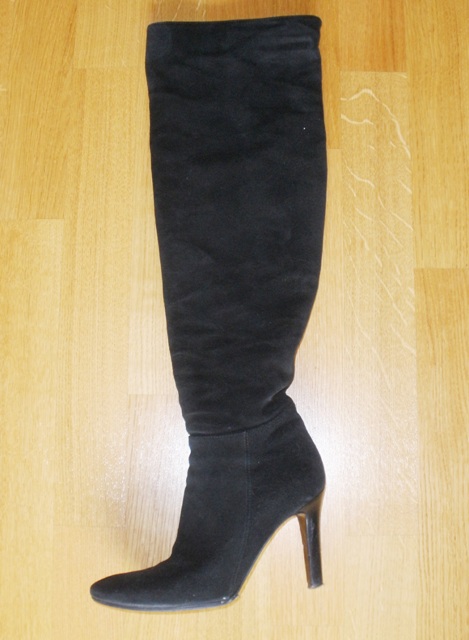 Knee high boots - a winter essential because they can be worn for many years to come - an investment so to say
Art!
What else to wear if it's raining cats & dogs and your doggy needs to go wee-wee?!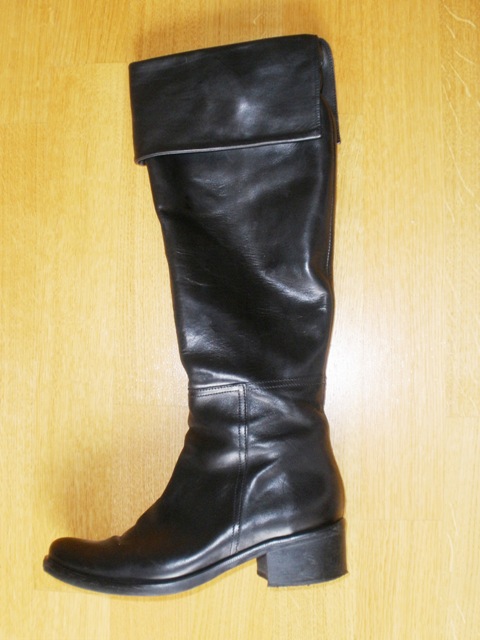 Again a fashion essential (bought for this very reason but is practically never worn by me)
Just to run daily errands.
Valentino - see reason above!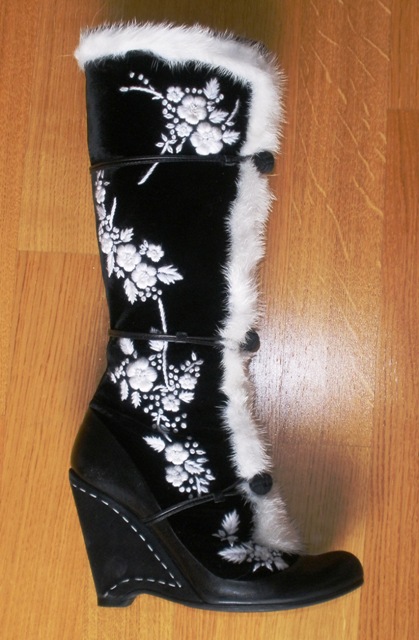 Goes perfectly with my vintage mink jacket -> so I needed them!
Louboutin
These are soooooooooooo ugly they can't possibly count into the shoe category - they are work out devices!
He should appreciate these - after all they were bought for his eye only ;o)
Go with my Chanel jacket perfectly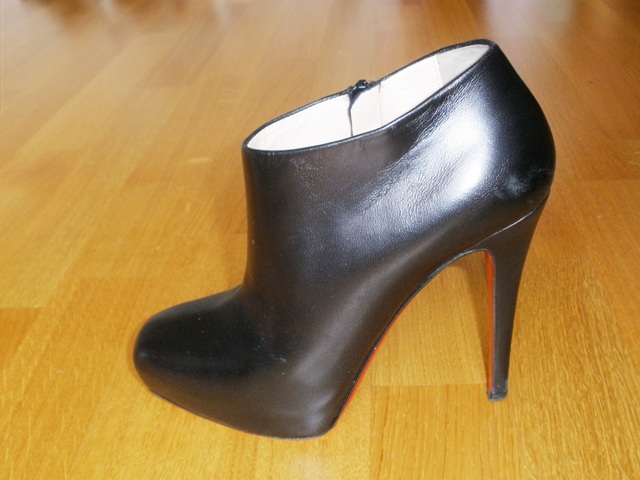 Louboutin
The heel was just so tempting, who could resist them?!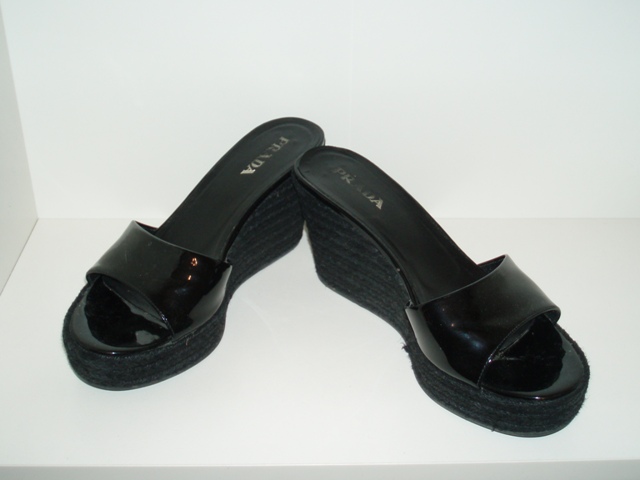 Summer essentiales
They don't really fit so who'd count them in?
I was in desperate need of retail-therapy while still in India ...
Ballerinas are an absolute fashion must have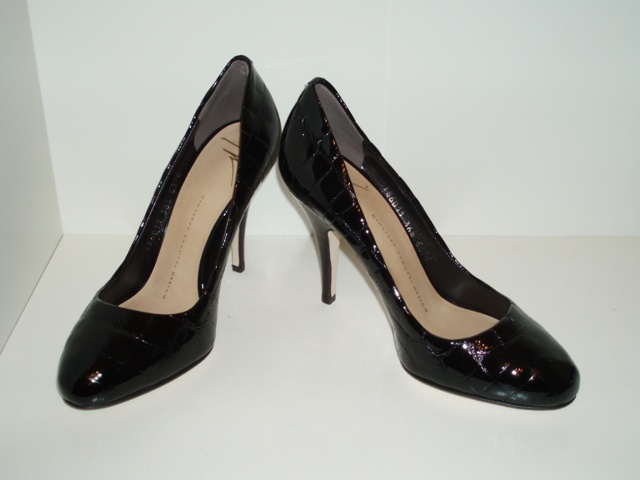 These go with my vintage croc bag that I bought at Caritas (shopping there is basically like giving to charity and obviously one needs shoes to go with a bag!!!)