MONDAY, JANUARY 31, 2011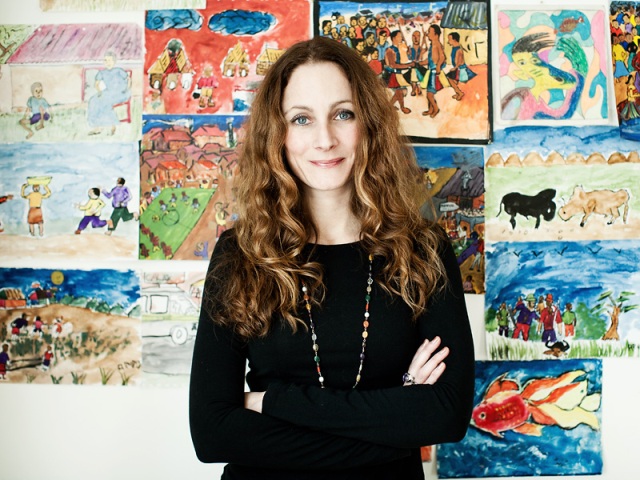 Dear Blog-Friends, dear Fashion-Victims, dear World Travellers & Dog Owners!
T
he Austrian magazine 'WIENERIN' nominated me for the 'Charity Woman of the Year Award'and in order to win, I will need your help:
<?xml:namespace prefix = o ns = "urn:schemas-microsoft-com:office:office" />
I
support Kenyan slum kids in Nairobi. They receive art classes, paint & draw, are given a warm lunch and in order to find their own way out of the slums we sell their pictures.

My foundation 'SlumKinderKunst' (
www.slumkinderkunst.at
or on Facebook under SlumKinderKunst

) is selling their pictures and the earnings go right back to them.
B
ut also about fashion I can tell you a thing or two: Before, I would have never dreamed of leaving the house without my Chanel-shades! In the slums of Bangalore I wore Dolce & Gabanna's retro look, in Kerala I had to get my Cavalli jeans widened since those tasty Dhosas took residence on my hips...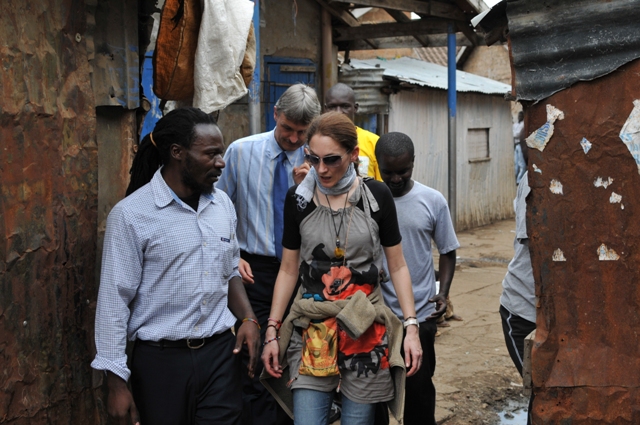 M
y wardrobe still holds a couple of designer-items (thanks to CAT), mixed with cotton pants from Khadi, hand-woven Cotton to support the Indian freedom movement (do you remember Ghandi?!), dresses made of African cloth, silver jewellery from the orient. My collection of sun glasses consists of a range from Rayban to Fendi, although the later are a fake from Thailand, so on my next visit to the slums the pictures I take for people back home don't show the dust & tears!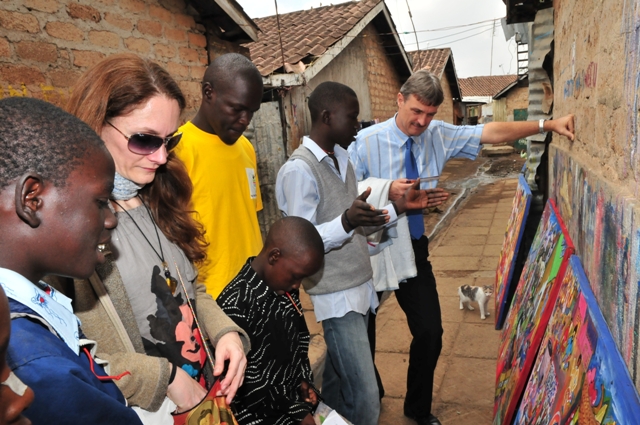 P
lease help me support the Slum Kids and vote for me on:
A cordial thank you!
Regina
---
RSS

---
---
---

---
Every cat should have a dog :o)
---

---
---

---