Basically by accident I discovered 'Amicis', this gem of a shop when I was simply on my way to get an international drivers license ... So the next day since Sophie needs to be walked anyway I went back and explored ... (Seilerstätte 11, 1010 Vienna, Mo - Fr 10 - 18.30, Sat 10 - 18)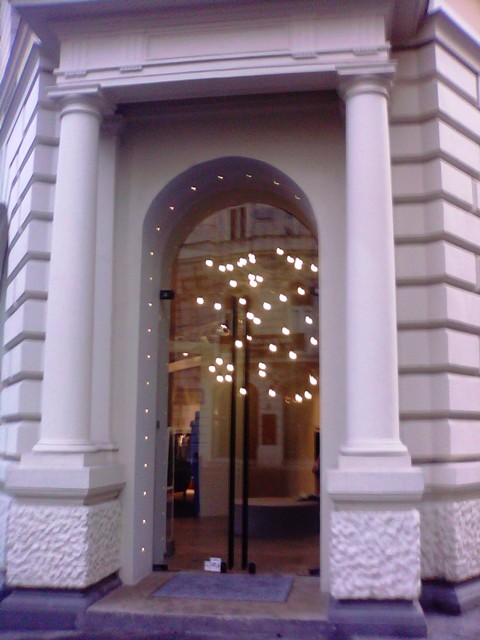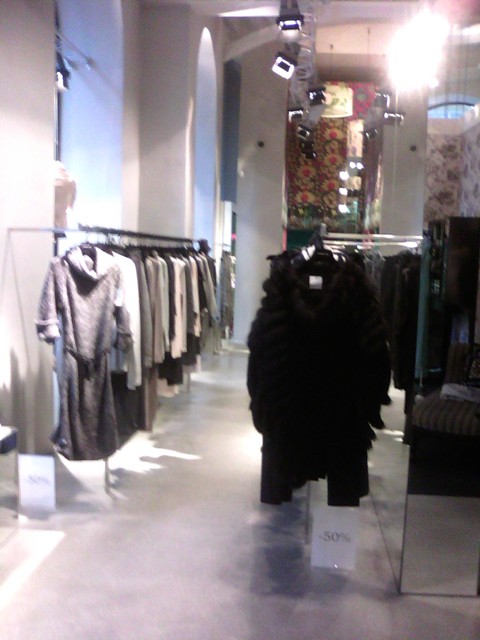 Ahhhhh, what a sight to sore eyes ;o)
Finally a place in Vienna where one can get a decent pair of heels!!!!
By Costume National - I'm still thinking 'to get or not to get' ...
Sophie really is the perfect shopping partner - she never complains but peacefully rests in her little black bag :o)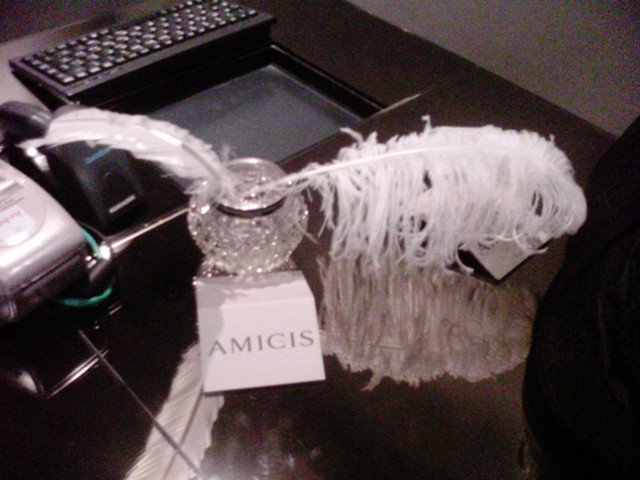 At a cash desk like this which 'little precious plastic card' wouldn't do the happy dance?! ;o)
And here are pictures of my finds: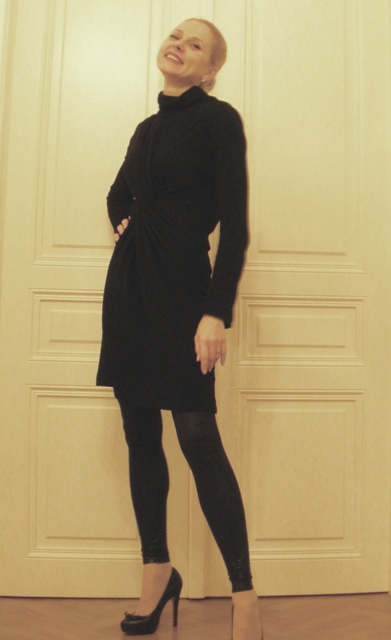 Dress by Anna Aichinger
Glitter Leggins from Accessorize
Pumps by Louboutin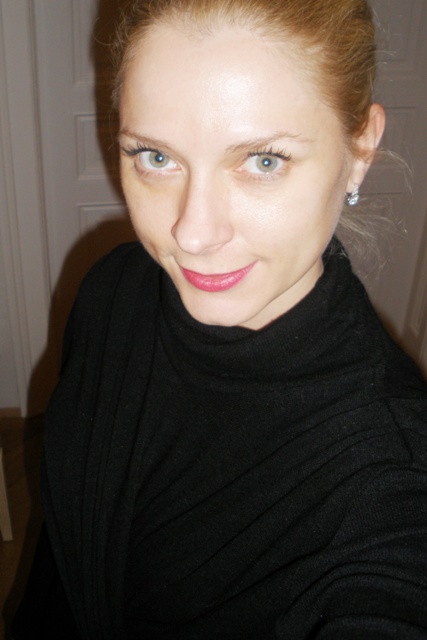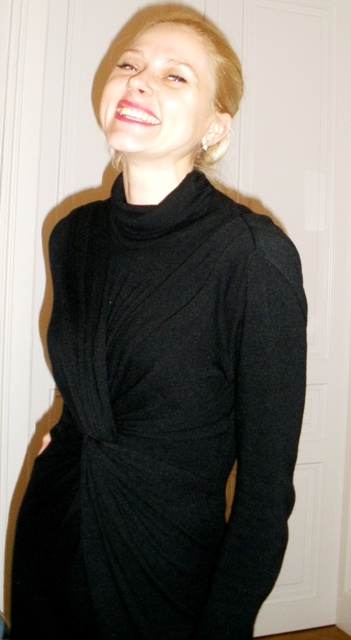 The back is also interesting :O)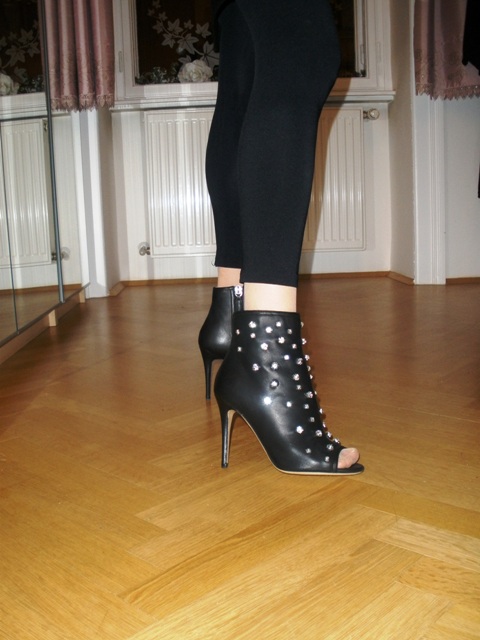 All this stuff goes nicely with the Valentinos I got just recently, how handy :o)
Cashmere wrap dress by Plein Sud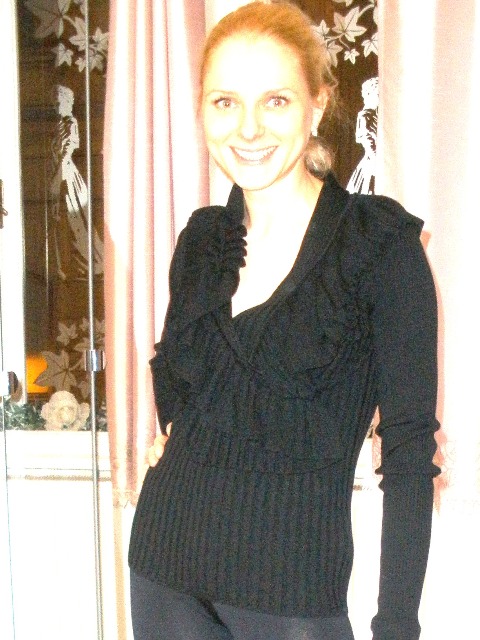 Sweater also by Plein Sud
Since I was in heavy shopping mood I also swung by Wolford, another one of my fav brands for basics that last forever!
A pink body is always a good investment in my case!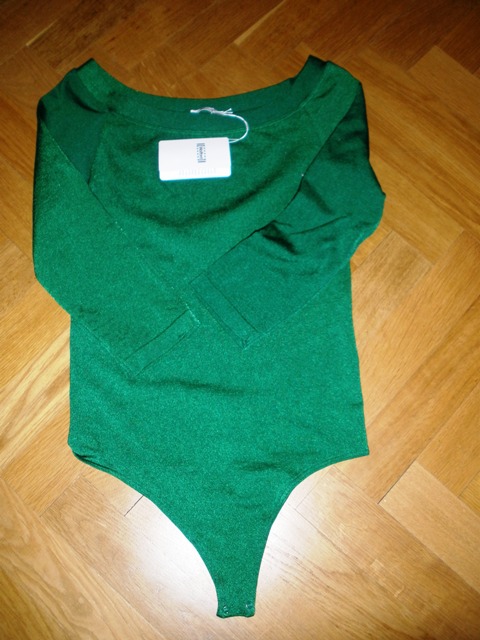 Emerald green goes well with my eyes so I had to have this one as well :O)
Girls, haaaaaaaaaaaaaaaaaaaaaaaaaappy sales shopping :o))))