The first shop I fell into upon opening for the first time in 2011 was of course Valentino ... one of my favourite designers :o)
Who can resist a window like this?! Since I have still 7 ball gowns to be worn for the first time, I concentrated on the shoes ...
Love these but I have 2 pairs of valentino-red ones with bows already ...
What a nice shopping bag ;o)
Here comes the box ...
... et voilà, my first pair of shoes bought in 2011 :O)
Aren't they cute?! And so versatile, one can wear them almost all year round!!!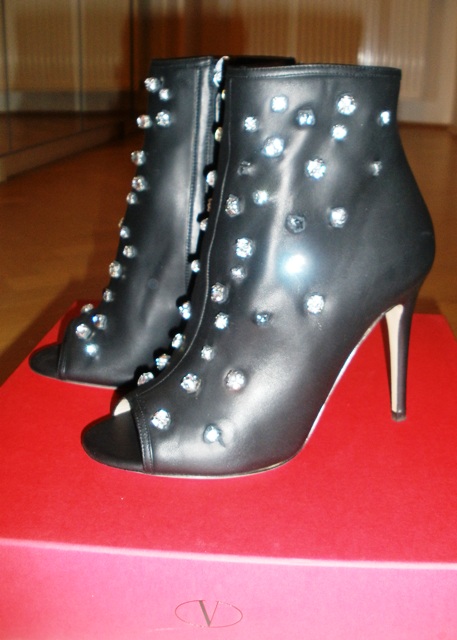 Sparkle, sparkle ...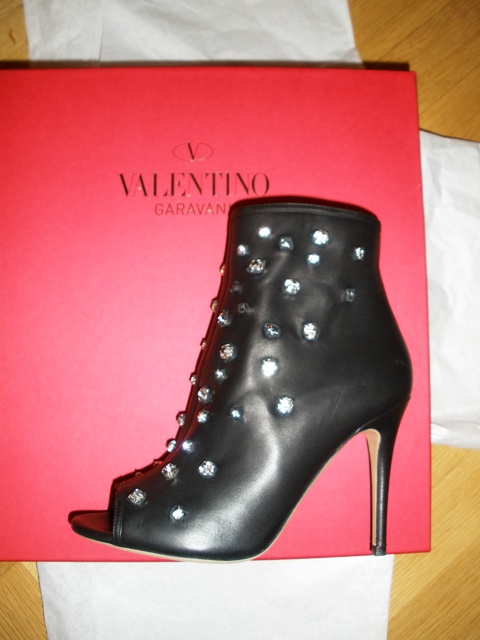 ... and what a perfect heel :o)
COMMENTS
[ Posted by
Sissi
, January 09, 2011 16:36 ]
So lovely!!!! Your blog's very entertaining! keep updating Cat, and keep us entertained with your stories!!!
[ Posted by
SILVIA
, January 09, 2011 16:39 ]
Shoes you bought are amazing!!! Love it! I'm totally agree with you, shoes are never enough
[ Posted by
Lalla
, January 09, 2011 16:40 ]
OMG!!Can't wait to see what you pair them up with !!