The first shop I fell into upon opening for the first time in 2011 was of course Valentino ... one of my favourite designers :o)
Who can resist a window like this?! Since I have still 7 ball gowns to be worn for the first time, I concentrated on the shoes ...
Love these but I have 2 pairs of valentino-red ones with bows already ...
What a nice shopping bag ;o)
Here comes the box ...
... et voilà, my first pair of shoes bought in 2011 :O)
Aren't they cute?! And so versatile, one can wear them almost all year round!!!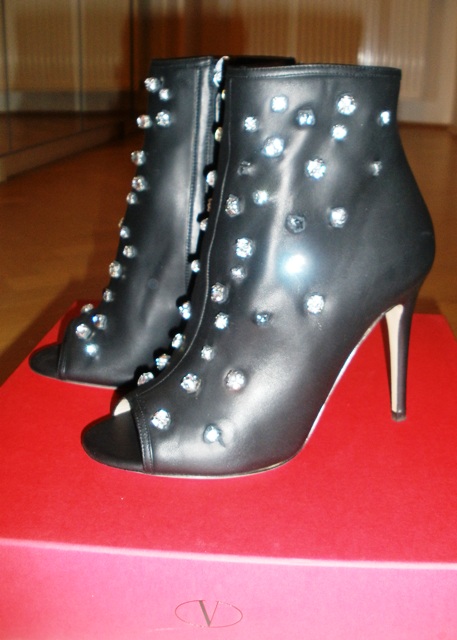 Sparkle, sparkle ...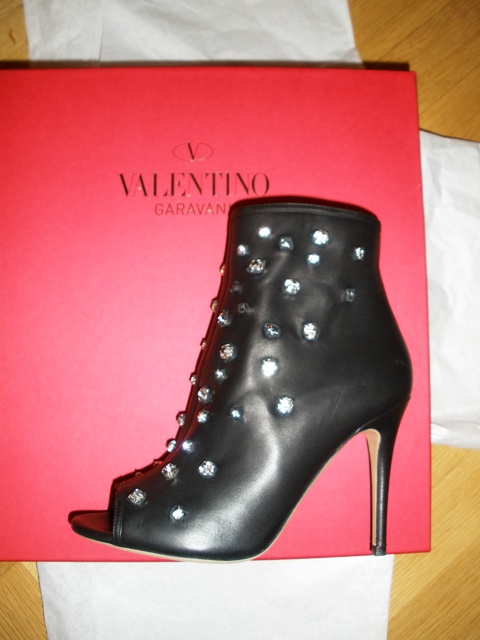 ... and what a perfect heel :o)