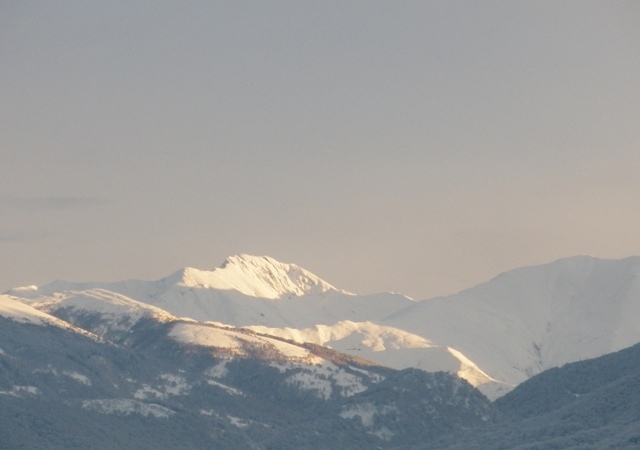 Going to Milano with Sophie :o)
Since it was a nice and sunny day I decided to introduce Sophie to one of the world's most famous shopping capitals :o)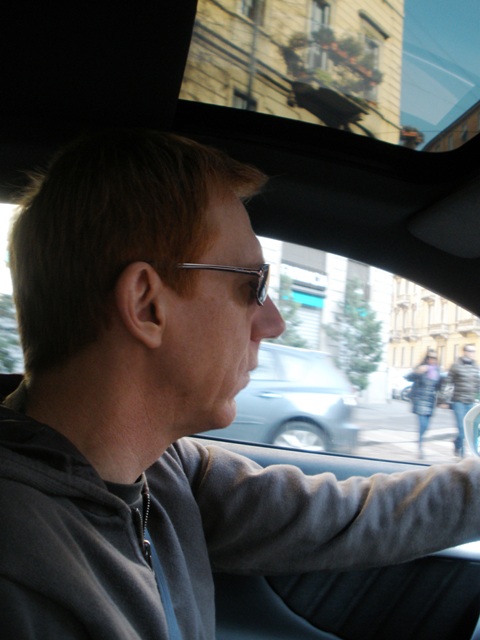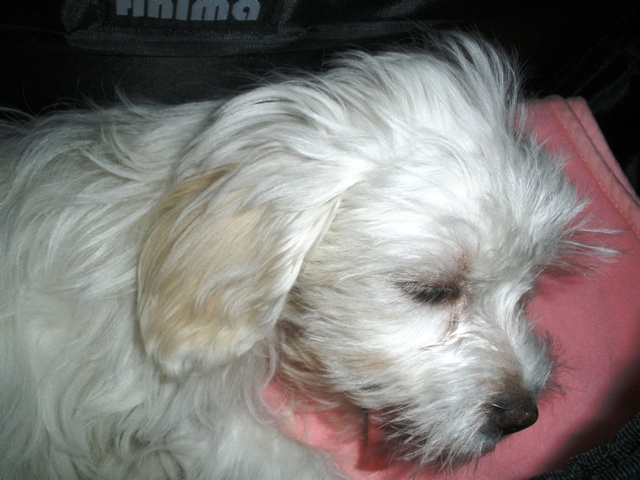 Hubby driving, Sophie sleeping like an angel, not making a single peep!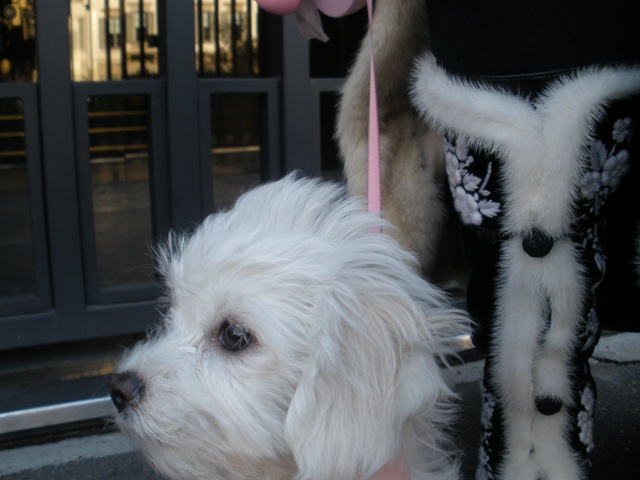 The first smell of the new and exciting city :o)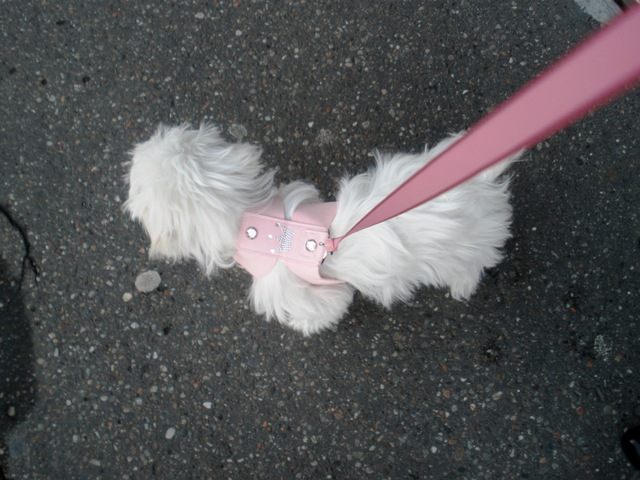 Sophie with princess harness ;o)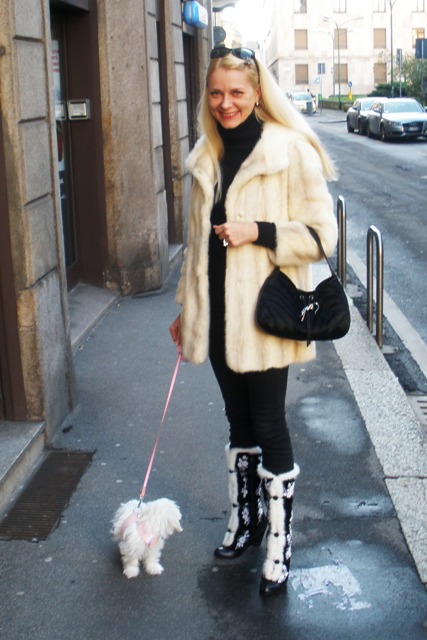 Me wearing a vintage mink jacket (don't worry, I didn't kill any animals, I'm simply recycling!), Lagerfeld cashmere turtle neck, 7 All Mankind Jeans, Alexander McQueen boots and carrying my Cartier bag.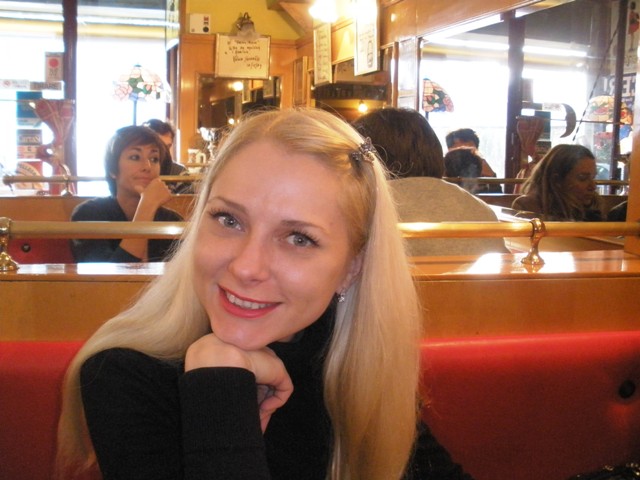 Stopping for lunch :o)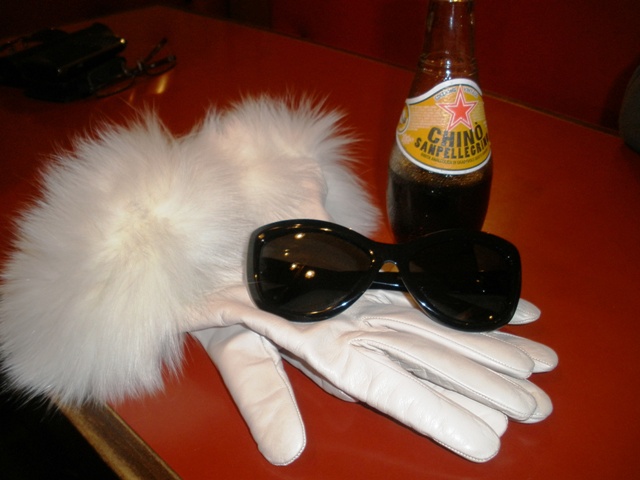 Shades: Dolce & Gabbana, Gloves: Sermoneta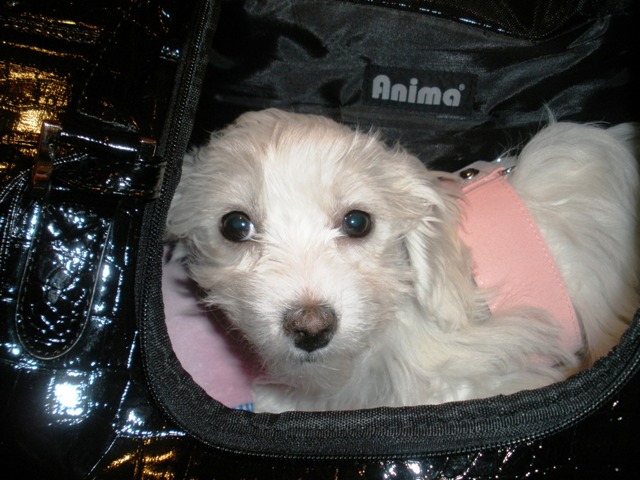 Sophie quite happy in her bag, taking a rest after such a loooong walk (about 5 blocks!)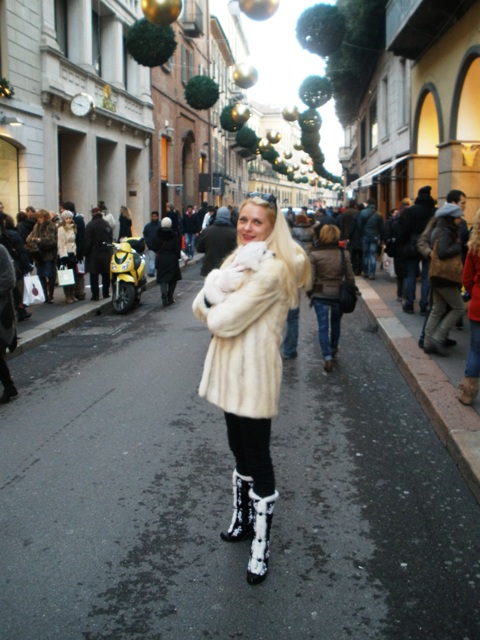 On Via Monte Napoleone ... On the hunt for a designer doggy bag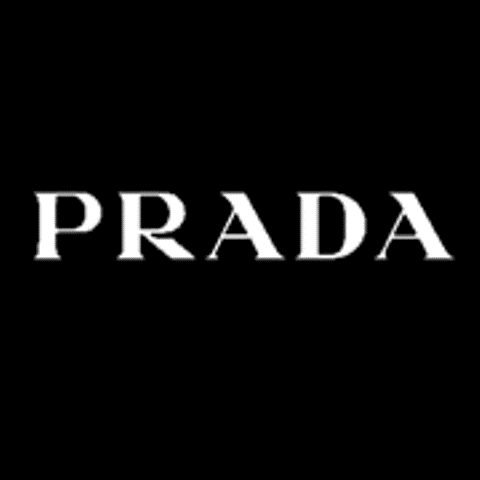 First stop: Prada -> they don't do pet bags at all :o(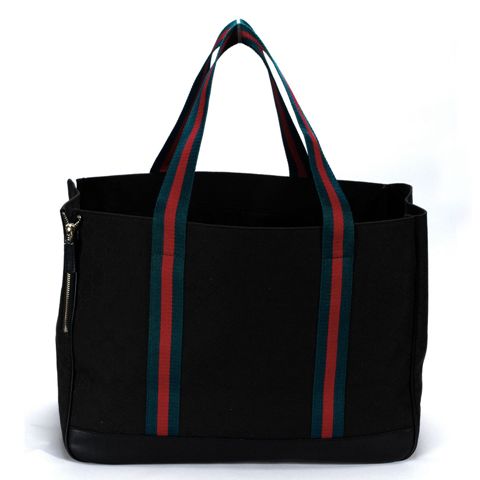 Next destination: Gucci ... The first one is quite practical but only comes in beige - not Sophie & my colour and the black one is too masculine for 2 princesses like us ;o)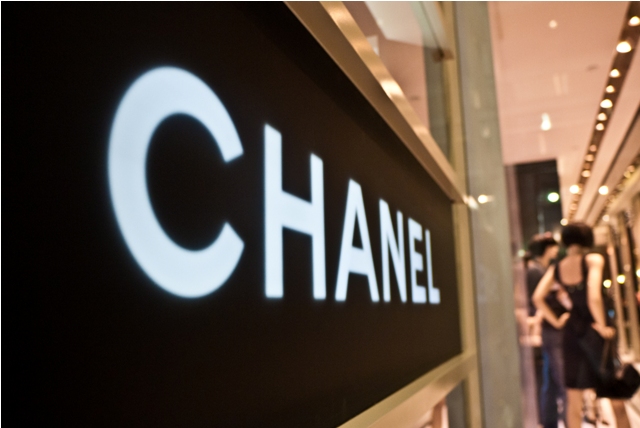 Chanel had a queue half a mile long just to enter the shop -> very disappointing!!!!!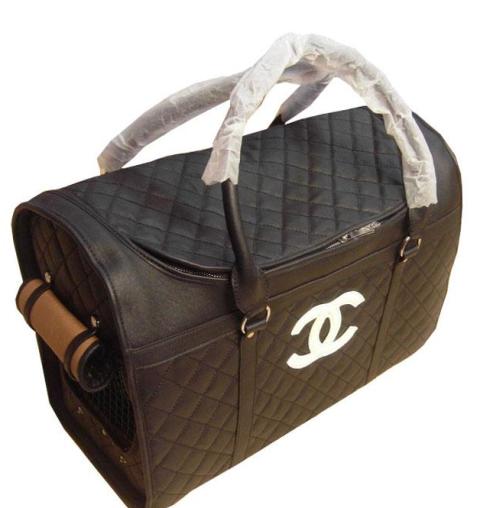 I found this picture during my Google search ... so I do have my hopes up that Sophie will get a Chanel bag from Santa Claus ;o)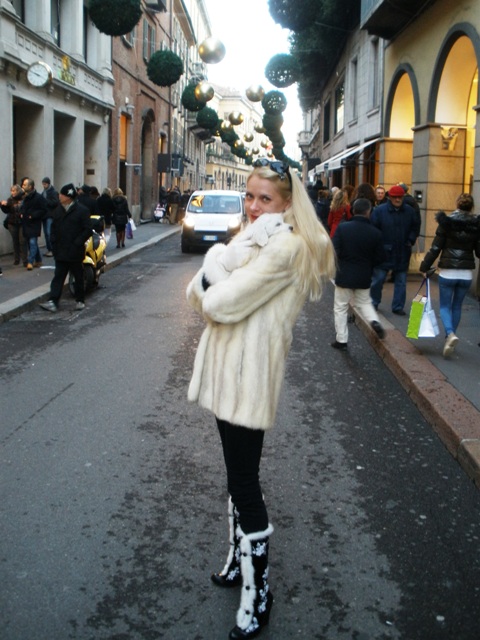 She looooves to snuggle up to me :o)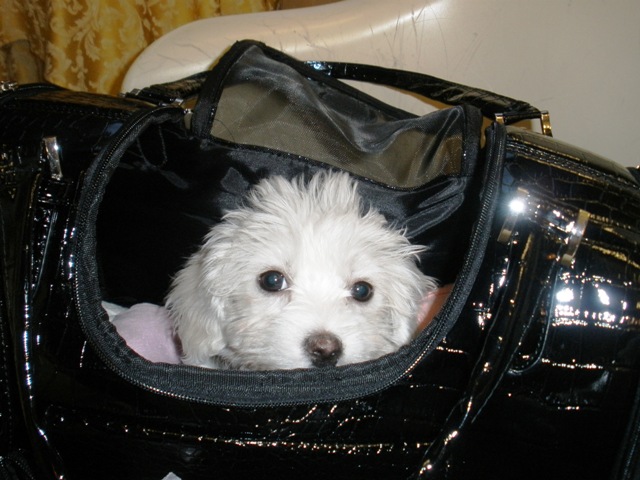 Exhausted after an exciting day :o)