Veni, vidi, vici & acomprato - meaning: came, saw, won & bought ;o)
On Saturday morning I had a nice long soak in the tub, enjoying the smell of essential oils of my bath salt and the visual teats of Italian Vogue ...
As the cover already promises, it features a story on Kristen McMenamy by Paolo Roversi wearing nothing but THE most breathtaking Haute Couture ... every picture makes you want to live in this setting, wearing exactly those clothes, even if you know that in real life they're highly impractical!!! Toward the end of the issue I came across another interesting story called 'High Style' by Tim Walker and was stunned by a pair of really, really funny shoes:
I had to have them - immediately!!!!! So I convinced Hubby that we urgently needed to go across to Como which is the closest city to us in Italy to source them. Veni, vidi, vici & acomprato!!!!! Within about 3,5 hours of having read the article I was holding a shiny shopping bag containing these amazing shoes by Alberto Guardiani in my hand and a huge smile on my face :o)
Aren't they the funniest shoes you have ever seen?!!
Obviously the shoes wanted to see the light of day ASAP and be shown off in a glamorous city. So the next day we went to Milan to strut around (me, not Hubby), have lots of Prosecco in nice side walk cafés and do more (window)shopping :o)))
Shades: Dolce & Gabbana
Dress: Cashmere knit
Stockings: Wolford, cotton blend
Coat: Valentino
Bag: Cartier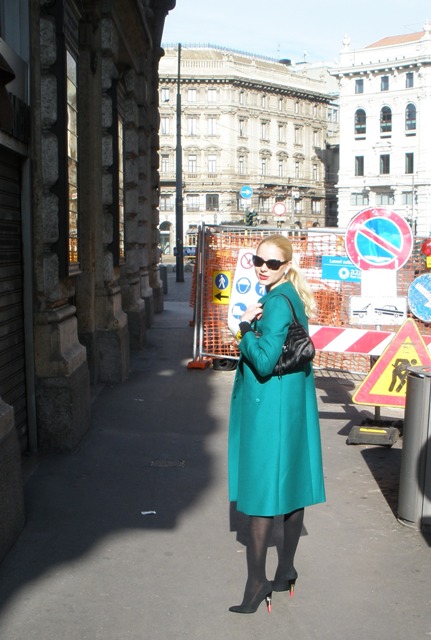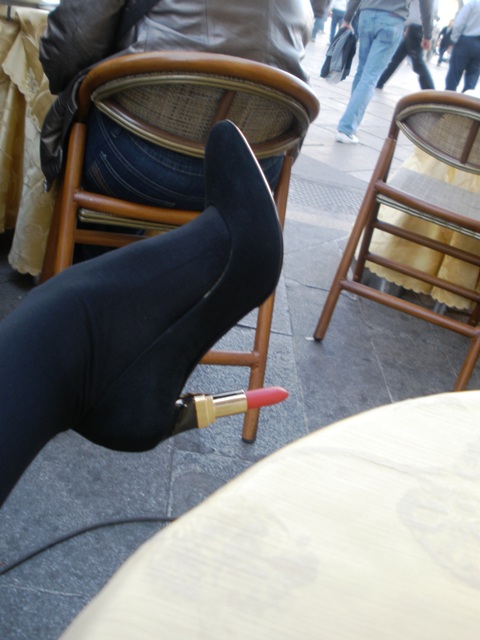 Cheers! Here is to shoes, fashion, weekends & happiness in general :o)))