On the way back to Lugano we stop in Monte Carlo to absorb as much glamour as possible to take it with us!
We have coffee in the sidewalk cafe in between the most famous Casino & the Hotel de Paris :o)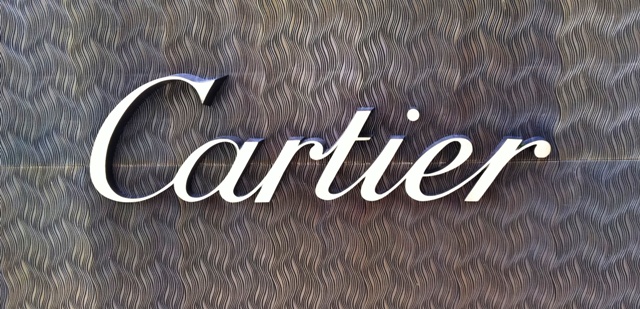 Strolling around we see one of the most fab Cartier Boutiques in the world!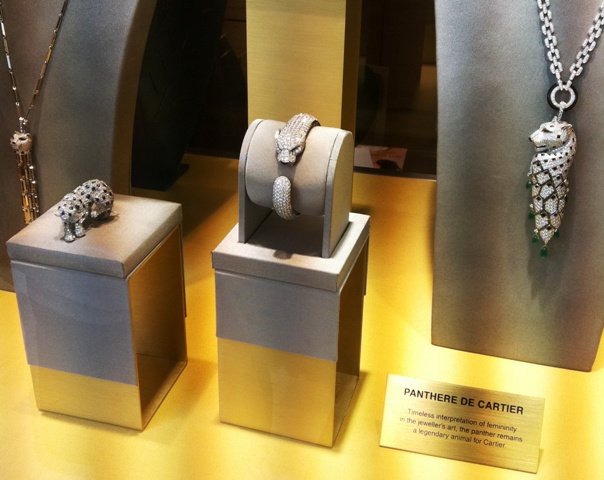 I of course looooove the 'Cat'-Collection
Sophie suggests that they should also come out with a Doggy-collection and offers to model for it ;o)
Spectacular rocks the size of golf balls!!!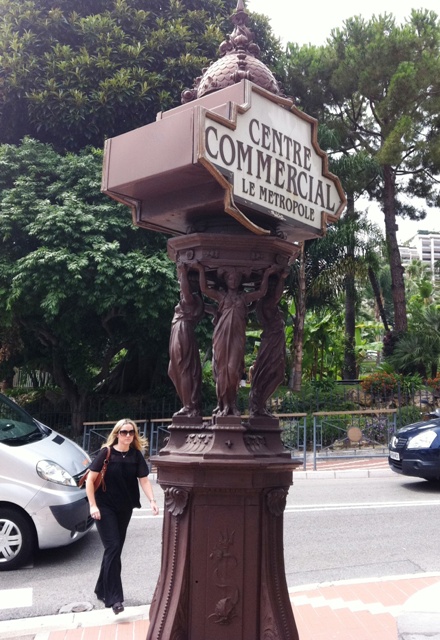 I found another Burma-shop :o)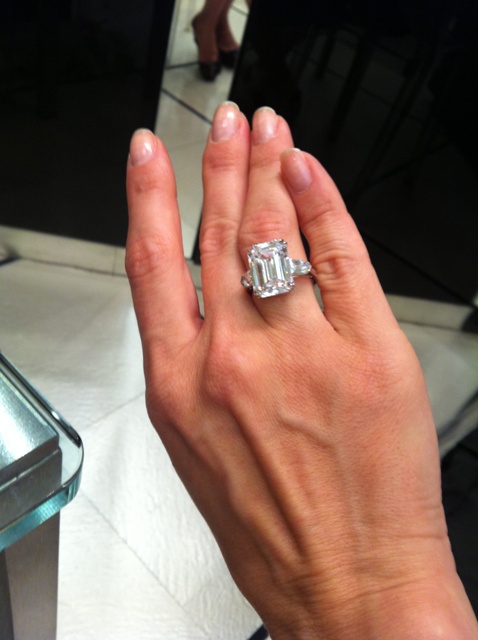 AND the perfect copy of Grace Kelly's engagement ring - they don't have my size but took my order - can't wait to get it!!!!
Hat & skirt: Vintage, bought here at the Cote d'Azur, tank: Victoria's Secret, shoes: Valentino, Bag: Chanel
Especially when we travel Sophie needs to be attached to me at any given moment!
The end of our Cote d'Azur vacation
We go back to Lugano just long enough to repack our suitcases and we're off again to Vienna :o)