Late on Friday we went off to have a weekend in Verona and staid at 'La Dolce Vita' which is a lovely B&B run by Anne, a very sweet French lady. The place is made up with a lot of flair & love for detail :o)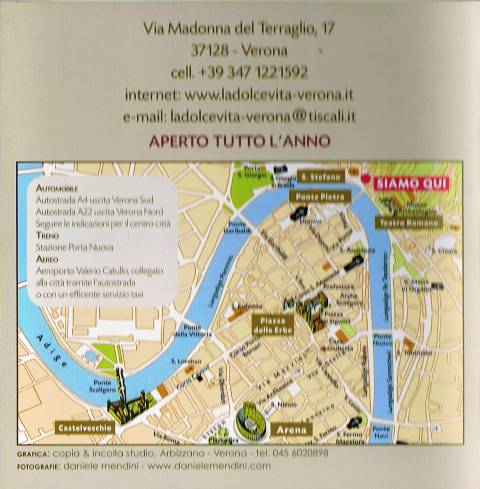 I looooove the French touches Anne has put everywhere!!!
I would really like to do up one wall of my bedroom with wallpaper like this - just perhaps in a deep burgundy ...
Good morning kiss
My two treasures :o)
Ok, I'm washed, combed and have my little pink hair clip in place - I'm ready to go!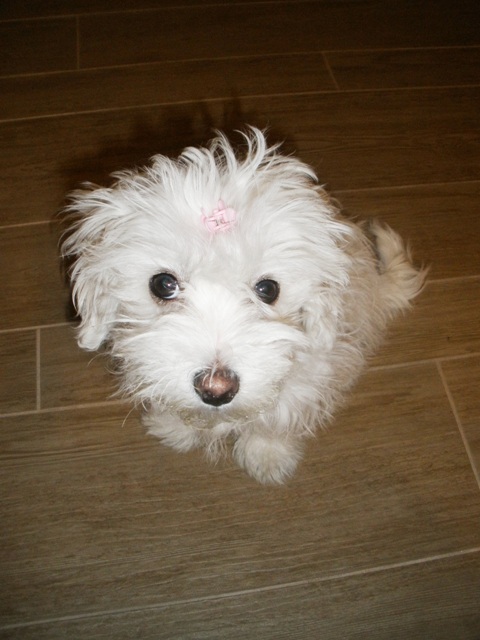 I'm waiting, waiting & waiting - how exciting to explore a new city!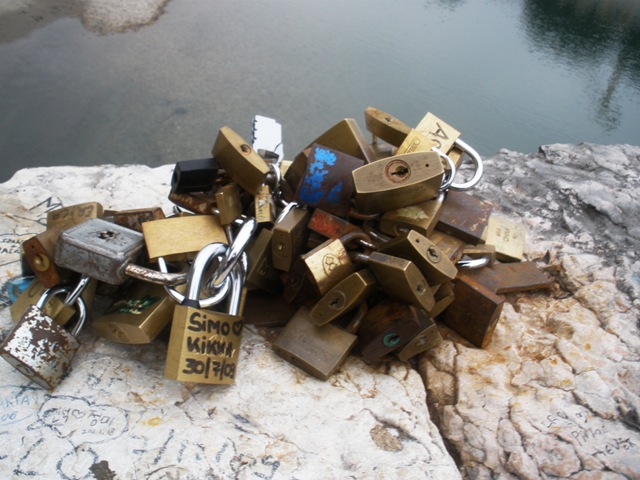 On this bridge couples in love tie down their feelings - what a sweet custom!!!
Ok, you didn't seriously think I was only enjoying the gorgous landscape, did you?! I fell into one of the first boutiques I saw - it's made up like a vintage shop but actually carries their own brand and lots of smaller Italian ones :o)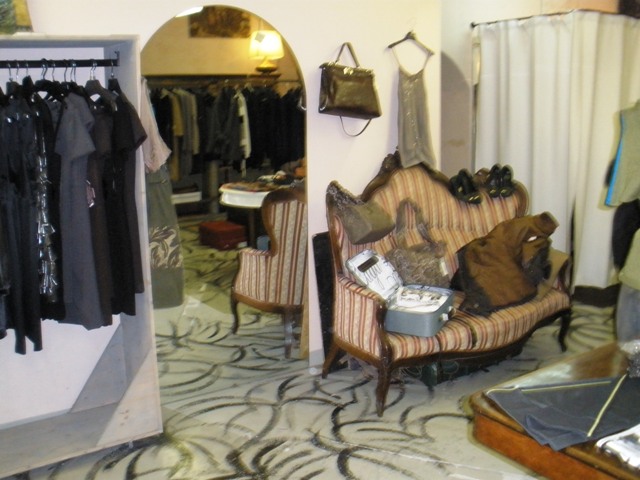 Italians just know how to through things together - give it the un-kept, easy look and still have lots of style!!!
Hubby & Sophie wait patiently while I try on quite a few things ...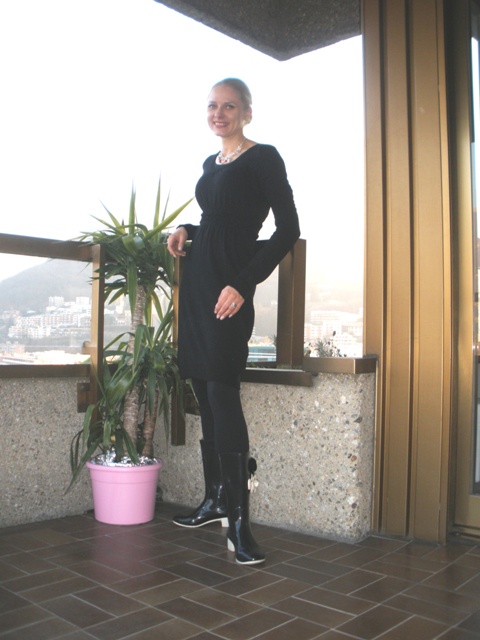 ...in the end I went for this little knitt-dress by Deep Blue (here worn with Chanel rubber boots)...
...this hot pink velvet cape (their own brand) which goes nicely with the Barbie section of my wardrobe ;o)
...and last but not least: this little cute cashmere dress by Amun (a brand from Florence I was told) to be cosy also at home (here worn with leggins from H&M and Louboutin pumps).
I love all the little narrow streets in most Italian cities!
An early Italian version of the fortune cookie ;o) It says that if you say an 'Ave Maria' in front of this little altar the Cardinal of Canossa is going to bless you for 100 days.
THE most famous balcony in recorded history :o)
Julia herself
Also here couples lock down their love :o))) How romantic is that?!
Hubby & Sophie waiting again while I buy souvenir knick knack :o)
More declarations of love :o)
The main square where we spend quite some time just chilling and one of my favourite past times: people watching ;o)
We start with Prosecco...
...and I move on to Rossini made with fresh strawberries - could life be any better?!!
Italy really is one of the most beautiful countries in the world - where else do you find houses with fresci on the outside?
For Italian women middle age most certainly doesn't have to equal sensible heels and loose fitting clothes ;o) You judge for yourself how successful this lady dressed ;o)
In comparison I look very classic with my vintage fur, Cartier bag and Peter Flowers boots - but Sophie adds the cute-factor :o)))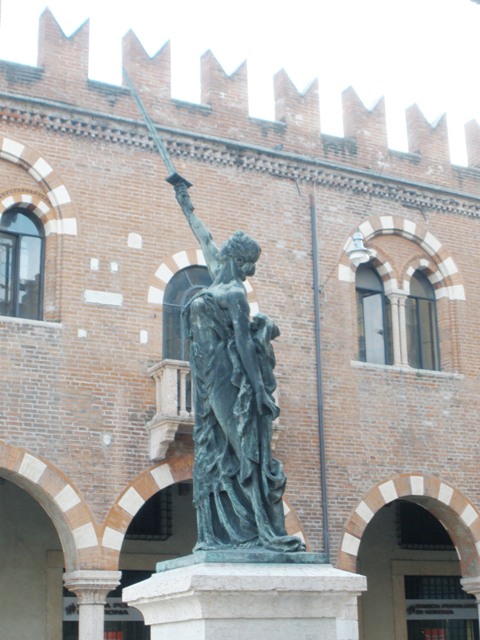 For sure she must be pledging eternal love!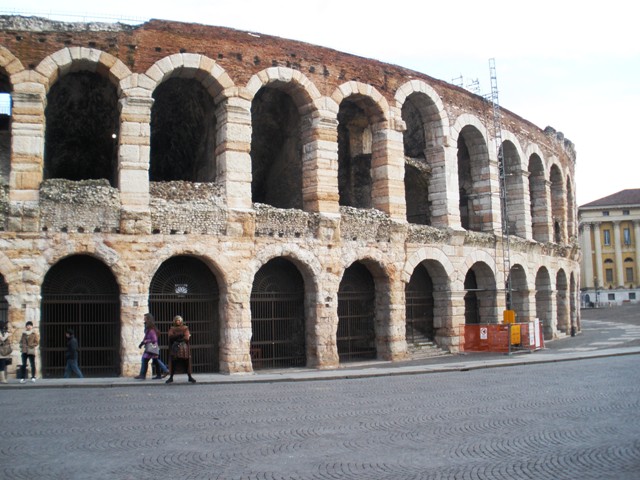 I would so love to come back in summer and catch one of the operas performed at the Arena!
And as you know me I shop till I drop: got this amazingly light weight but at the same time super warm coat by Clips in one of the tiny boutiques that one only finds in Italy and I love so much :o)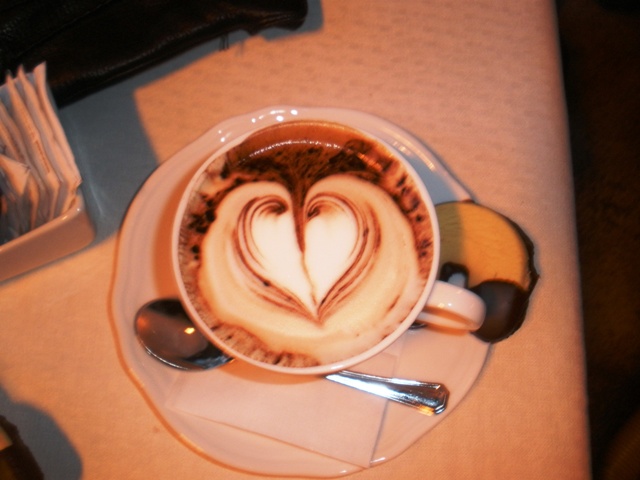 Time for a coffee break - love is in the air ... or rather on the milk foam :o)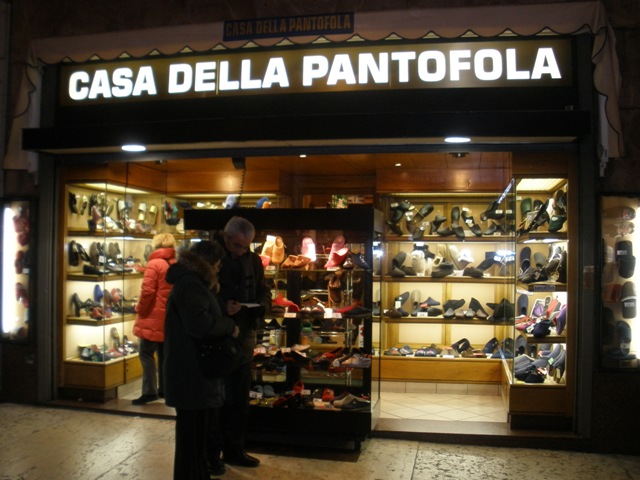 This must be THE funniest shop I have ever come across off!!!!!